Leadership
Core Events for Leadership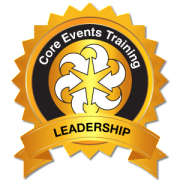 Core Events Accreditation for Executive Leadership training offers a complete development package solely focused on the principles of leadership and stewardship, which is the pinnacle of executive maturity. This high impact training allows participants to become more confident and strategic in leading themselves, their business and through the ranks of their organization.
This executive package is designed to be delivered in a nine to twelve-month period and combines group training along with individual one-on-ones executive coaching sessions.
Through the scoping engagement process, we follow our proprietary framework (illustrated below) of conducting a thorough assessment of organizational needs. We are not a "one type of training fits all." Our consulting firm goes through a discovery stage to understand the level of training that needs to be applied. Our assessment helps design a specific roadmap of deliverables which first takes an inside-out approach of the organization, identifies their strengths, weakness and opportunities and creates the journey for development and implementation of training.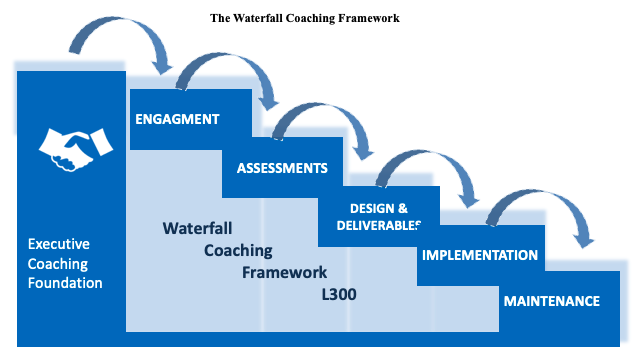 A typical roadmap for individual excellence will set the course for the next nine to twelve months of training, creating a specific cadence of face-to-face workshops, virtual seminars and one-on-one coaching sessions for each participant.
The roadmap to excellence is scripted with learnings from leadership guru John Maxwell, Stephen Covey, The Five Dysfunctions of a Team, bestselling business author Patrick Lencioni, and our own, Core Events of Leadership. Developing communication skills, a core attribute in leadership, could encompass the filming of participants which allows them to mature in their leadership traits.
Your individual roadmap may consist of bringing in outside expertise to speak on leadership theories and concepts. Our speaker pool could include leadership guru, John Maxwell, political commentator and former Governor, Mike Huckabee, Simon Sinek, author of "Start with Why: How Great Leaders Inspire"
Contact us directly to conduct our assessment and create a personalized roadmap!